What is a Safety Data Sheet?
Safety Data Sheets (SDS) are essential 16-part documents with the sole purpose of conveying detailed information about hazardous chemicals. They assist with identifying and managing the risks associated with the use and handling of hazardous substances by providing recommendations for proper handling, storage, transport, disposal and emergency procedure information. Think of an SDS as a cheat sheet to guide you through the chemical handling process.
Depending on the jurisdiction, your obligations to provide an SDS can differ slightly, but the general rule is that manufacturers, distributors and importers of hazardous substances must provide a current and compliant SDS.
Safety Data Sheets include sixteen sections with specific content guidelines for standardised communication—they must match GHS and Dangerous Goods chemical labels. Always ensure that updated SDS are sent with your shipment.
What is SDS authoring?
When no existing SDS is available, for example when you have created a brand new substance, you'll need to author your own SDS. Chemwatch offers SDS authoring solutions, AuthorITe and GoSDS, that you can use to create custom GHS-compliant SDS in just a few simple steps.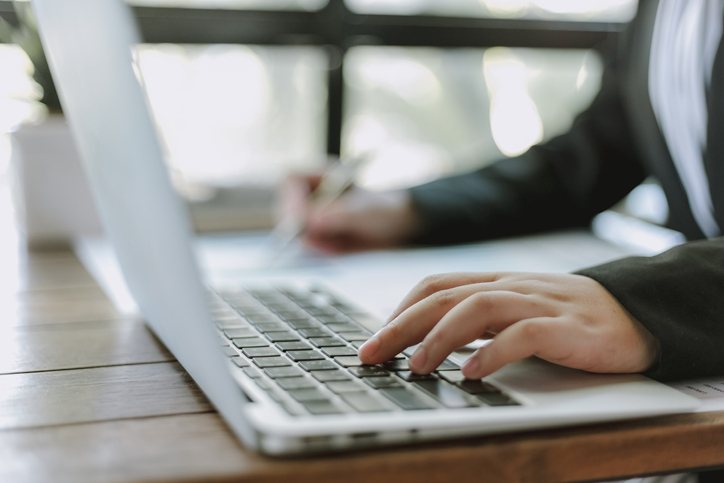 SDS Only
Chemwatch's newest authoring service is called SDS-Only.
This SDS authoring service provides GHS-compliant SDS, authored by our seasoned in-house chemists. If you are looking for SDS for any of your hazardous chemicals, we've got the product—and the experts—to help you.
If you need between 1 and 10 SDS, the lead time is 48 hours. Requests of more than 10 SDS will be reviewed on a case-by-case basis, and a timeframe will be advised. Choose from 47 languages, across 100 country formats. There is an optional Emergency Response add-on.
Click here to start your SDS request today!
AuthorITe
AuthorITe streamlines the SDS authoring process for manufactured products. The service is populated with pre-classified substances and includes suggestion tools and a step-by-step tutorial for authoring, updating and archiving your SDS.
AuthorITe draws on Chemwatch's world class SDS and regulatory database to ensure your SDS is compliant with global regulatory requirements.
With AuthorITe, you'll be able to complete your SDS in under 5 minutes!
It's available in 50 languages and complies with the regulatory requirements of 80 countries.
You can use customisable fonts, add company logos and create SDS of any length. You'll be able to easily manage drafts, archives and current copies of your SDS, and your SDS will be kept confidential prior to public release.
Plus, you will also enjoy the following professional features:
Over 250,000 fully classified substances
A phrase library in excess of 25,000 phrases in 47 languages
Live link to Regulatory Database (Galleria Chemica)
Query the most prevalent classification in the C&L inventory from millions of notifications submitted to ECHA
REACH uses – ECHA descriptor system built into the engine
Automatically generate Classifications and M-Factors based on GHS/CLP rules
All ECHA dossier data is granulated and available to capture latest classifications
Auto-calculation for respirators and glove selection
DG & UN number prediction algorithms
Automatic update functionality to adapt to regulation changes
Optional 24/7 Emergency Response Service Hotline in 150 languages
GoSDS
Created by professional SDS authors and GHS regulatory experts with a library of over 200,000 fully classified chemicals at their disposal, GoSDS makes it easy to create the most up to date SDS that are compliant with the latest GHS, REACH, WHS and OSHA regulations, in only eight simple steps.
This pay-as-you-go system is the ideal option when you only need to author an SDS occasionally. For instance, during these COVID-19 times, we saw many liquor distilleries begin to manufacture hand sanitiser. They probably never needed an SDS of their own before, but as they are now hazardous substance manufacturers, they need to produce them. GoSDS is the ideal solution for these circumstances.
For more information on GoSDS, including a quick video explainer, click here.
Chemwatch is here to help
The topic of SDS authoring can be daunting at first, so it's good to know that the Chemwatch team is always available to assist with any questions and to demonstrate how AuthorITe and GoSDS can meet your needs. Contact us on (03) 9573 3100 or at sales@chemwatch.net for more information.