Chemical products are generally considered to be safe when they are used in accordance with the prescribed instructions. Nevertheless, unintentional and unsafe exposure to chemicals can occur due to inappropriate use or handling accidents for instance. When this happens, immediate access to relevant information on the chemical product is crucial for medical staff and emergency responders. This is where the products' Unique Formula Identifier (UFI) plays its key role.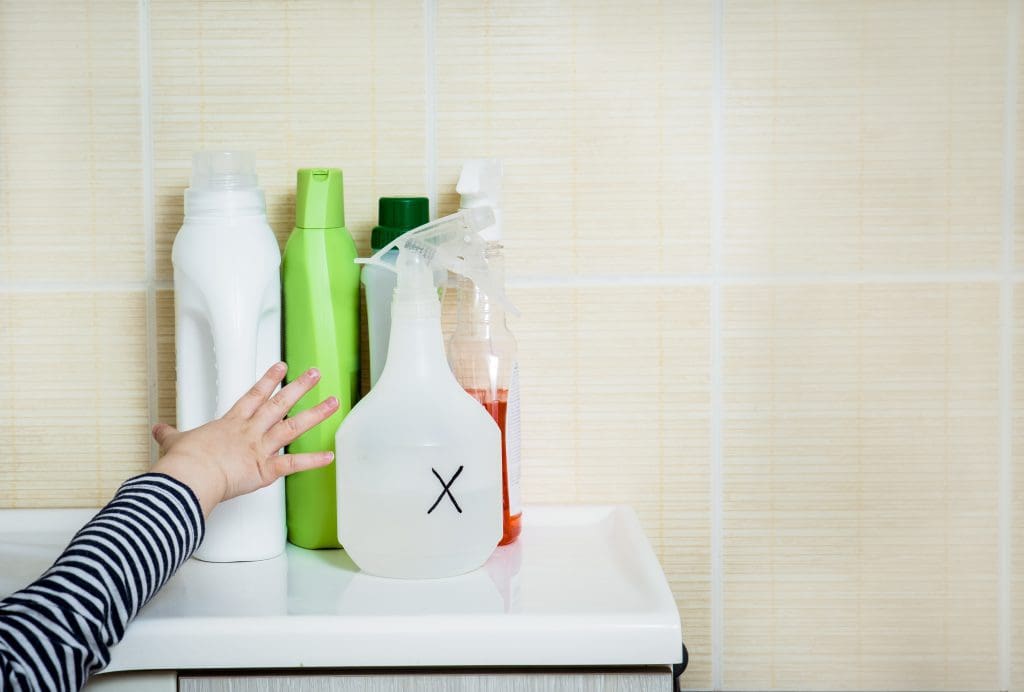 Regulatory context
Any substance or mixture that is classified as hazardous to human health is required to be notified to the European Chemicals Agency (ECHA) before it can be placed on the market in any EU member state. This is in accordance with the guidance for identification and naming of substances under REACH and the Classification, Labelling, and Packaging (CLP) regulations.
Article 45 of CLP requires companies placing hazardous mixtures on the EU market to provide specific information about the mixture to the national poison centres or other appointed body. Article 45 has also ratified a harmonised poisons centre notification (PCN) submission format, for which the responsibility of submission lies with the EU legal entity.
Annex VIII to CLP—an update to Article 45 as of 2019—has introduced a more specific means of product and hazard identification to improve the emergency response and to aid poison centres in general. To this end, the Unique Formula Identifier is now a part of PCN dossiers, and also required on packaging labels for product reference in the event of a poisoning incident.
What is a UFI?
A UFI is a form of product identification based on Annex VIII to CLP. It consists of a 16-character alphanumeric code, separated into four blocks by hyphens. UFI numbers are found on section 1.1 of the SDS, but most importantly they must be included in the product labels and affixed to the product's packaging. It is important to note that this is not in the form of a barcode because the UFI provides rapid and unambiguous identification and information of the mixture that's easily accessible in emergency situations.
The ECHA website currently has a UFI generator tool available to the public, where an algorithm using a formulation number and a VAT number will generate a UFI number ensuring that there is no duplication across companies or even within the same company for different mixtures.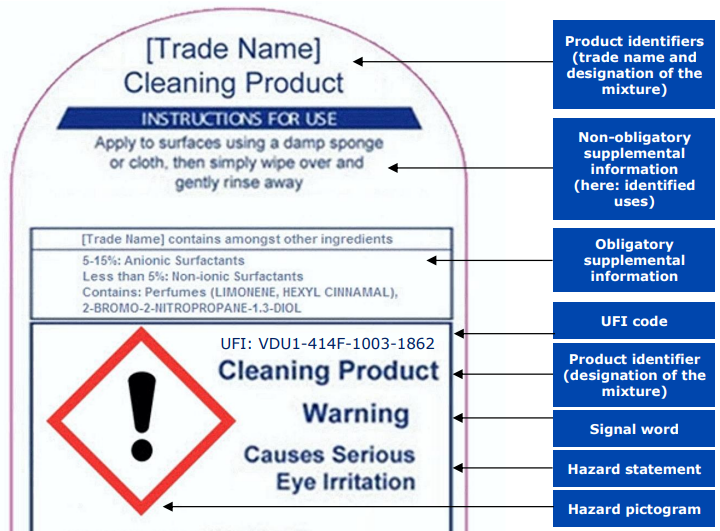 What are the benefits of a UFI?
Every UFI is completely unique to a given mixture and this allows poison centres or other emergency response bodies to provide fast and correct identification of substances during an emergency call.
It also helps to ensure formulation confidentiality and maintain company identity. A UFI relieves the manufacturer of needing to disclose the exact identity and concentration of chemicals within the product. Also, you only need to submit a UFI number once and that same UFI number can be used by anyone up or down the supply chain, depending upon individual agreements.
Reporting requirements
A UFI is required for any product containing components harmful to human health, which is intended for the EU market. Non-EU suppliers who want to put their product on the EEA market need to have a legal entity that is based in the EU, as non-EU suppliers are not allowed to prepare and submit poison centre notifications themselves.
Annex VIII to CLP dictates the concentration reporting requirements for components of major concern. There is a slight difference when disclosing the ingredient concentrations in the submission of UFI numbers as compared to Section 3 of the SDS submission. The difference depends on whether the hazardous components are of major concern to the emergency health response and preventative measures.
The table below represents the concentration range of the hazardous component in the mixture and the maximum width of the concentration range to be used in the submission of a UFI number.
For example, if a mixture contained a hazardous component with an exact composition of 28%, then the minimum submission range should be within 5%. For example, 23-28% or 26-31%, whereas an SDS may allow a larger range such as 20-30%.
For mixtures that were already on the market prior to the 1st of January 2021 and in accordance with Article 45, the product can remain on the market without an affixed UFI number until the end of the transition period on the 1st of January 2025.
For new consumer and professional use mixtures, or for mixtures with updated formulations after the 1st of January 2021, submissions must be made in compliance with Annex VIII, including a UFI. New industrial-use mixtures do not need to be submitted with a UFI until 1st of January 2024.
Mixtures that are only classified as an environmental hazard, as well as formulations intended for research and development purposes (that is, not intended for sale to the market), are not required to notify with a UFI, but can do so voluntarily.
More information can be found in our Webinar catalogue, including a more in-depth overview of UFI's, as well as a complete guide to PCN submissions to ECHA in compliance with Annex VIII.
Chemwatch is here to help.
At Chemwatch, we manage our own comprehensive regulatory and chemical database, informed by over 30 years of chemical expertise. We are well equipped to help you with mandatory reporting, as well as generating SDS and Risk Assessments. We also have a library of past webinars covering global safety regulations, software training, accredited courses, and labelling requirements. Keep an eye on our Webinar calendar for upcoming Webinars, Mini Briefs and ChemXpress training videos.
Sources: