What is a UN number?
United Nations numbers – commonly referred to as UN numbers or UN IDs – are unique numerical identifiers assigned to hazardous goods by the United Nations Economic Commission for Europe Subcommittee of Experts on the Transport of Dangerous Goods.
Each UN number categorises a chemical hazard or class of hazards and is a mandatory item for hazardous goods transport labelling in many regions. The 4-digit number has no actual chemical significance, but it is useful for fast, language-neutral identification of a packaged or bulk substance. Unlike a HAZCHEM number, there is no way to extrapolate chemical hazard information from a UN number alone – it must be looked up in a table. The numbers can be loosely grouped by hazardous goods classification from when the system was ratified, but as more entries are added over time this becomes less consistent.
In its current format, there is a maximum capacity of ten thousand unique UN numbers. The list of numbers currently in use spans from 0004 to 3549, with 0001-0003 and many other numbers no longer or not yet in use.
What do they tell you?
Like in any industry, it is prudent to be as accurate as possible in describing extant dangers. UN numbers, together with Proper Shipping Names and hazardous goods classification placards, build a thorough and accurate measure of presented hazards.
To assist with this, UN numbers are assigned to one of four entry groups, from very specific to generic. When deciding which UN number to use on a label, prioritising the most well-defined hazard is preferable. Single entries of specific and well-understood chemical species or mixtures are ideal, e.g. UN 1170 Ethanol. If that's not possible then a defined category of substance (e.g. UN 1263 Paint-related materials) is appropriate. Specific entries not otherwise specified (n.o.s.) can define a broad category of chemical substances, such as UN 1986 Alcohols, flammable, toxic, n.o.s. Least preferable are generic entries not otherwise specified, often in reference to a specific hazard class description, such as UN 1759 corrosive liquids, n.o.s.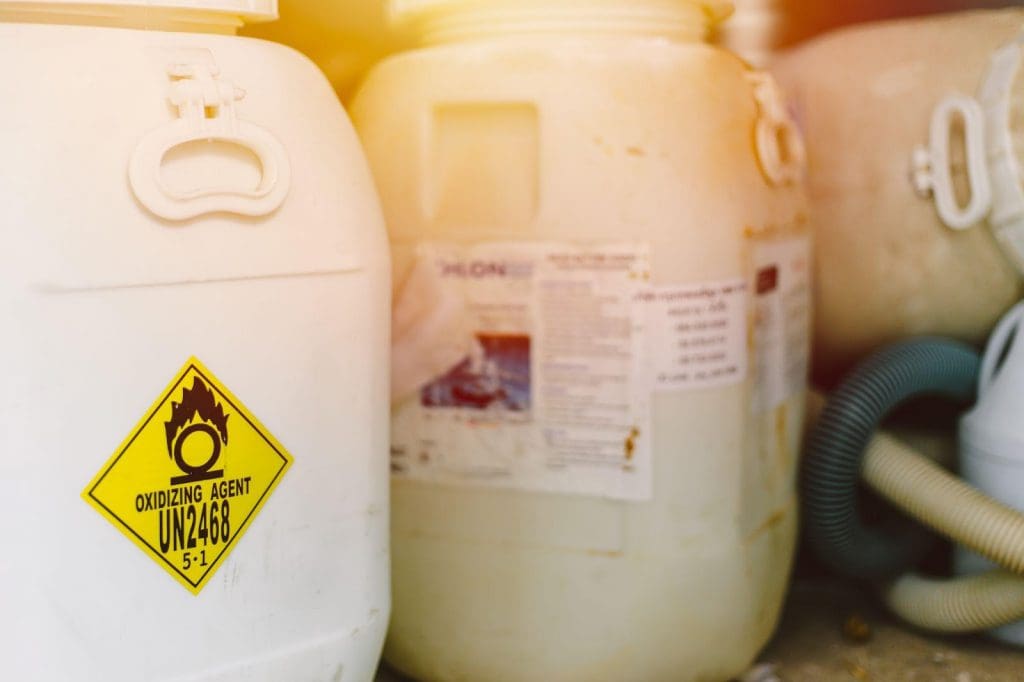 In the United States, the Department of Transportation uses NA (North America) numbers. These are identical to UN numbers (with some exceptions), however the list of NA numbers extends to use numbers 9000-9279, where the UN number list hasn't yet reached 3600 active listings.
Why we need UN numbers
Chemical compounds can often be described in many different ways, such as by molecular formula, Proper Shipping Name, systematic name, and proprietary or trade names to list a few. For example, Hydrogen Peroxide and Dioxidane are in fact, the same chemical substance, but it might not be immediately obvious to a receiving storeperson what hazards are presented. From an inventory and safety viewpoint, UN numbers alongside Proper Shipping Names are an invaluable tool that quickly shows users reliable and accurate information of what chemicals they actually have in their possession and the hazards they may pose.
The implementation of the Globally Harmonized System of Classification and Labeling of Chemicals (GHS) means that UN numbers need to be included in all transport placards for hazardous goods transportation, along with the Proper Shipping Name. These UN numbers provide an extra layer of information with which users can identify a substance, as not only do chemicals and mixtures have several names, but they can often be misspelled or misinterpreted by non-chemist users and laypersons who are unfamiliar with the chemical.
While UN numbers are not mandatory according to the UNECE regulations, they are widely recognised as a universal standard. The GHS recommendations have allowed chemical safety to become widespread and enshrined in law for many regions, including the European Union and Great Britain's Classification, Labelling, and Packaging regulations, the United States' Pipeline and Hazardous Materials Safety Administration, and Australia's Code for the Transport of Dangerous Goods.
Chemwatch is here to help
Like UN numbers, Chemwatch's main objective is to ensure your safety through risk minimisation. To avoid mishandling and misidentification, chemicals should be accurately labelled, tracked, and stored. For assistance with any of these tasks, or for questions about the safety, storage and labelling of your chemicals, contact us at sales@chemwatch.net.
Sources: