Safety Data Sheets or SDS provide hazard, transport and safety information on hazardous substances, including pure chemicals and chemical mixtures. You may come across the occasional reference to them by their former name: Material Safety Data Sheets (MSDS).
SDS are optional for non-hazardous substances, however, all hazardous chemicals must have an SDS, and these must be revised every five years to accommodate any change in regulation.
All employees involved in handling, using and/or storing hazardous substances must have access to the SDS for the chemicals they use. Copies must also be made available to emergency service workers and others in contact with the substance.
SDS are designed to address safety in general terms for broad use in many different situations.
What is the purpose of an SDS?
SDS assist with identifying and managing the risks associated with the use of hazardous substances. They provide crucial information about:
The substance's identity and ingredients
Health and physical hazards
Safe handling and storage procedures
Transport information
Emergency procedures
Disposal considerations
In short, everything you need to know from the moment the substance is in your possession until you dispose of it.
Sections of an SDS
In this post we'll touch on all 16 sections of SDS and take a close look at the three most important sections:
Section 2: Hazard Identification
Section 3: Composition and Information on Ingredients
Section 14: Transport Information
Section One: Identification: Product Identifiers
Section one focuses on identification of the chemical including:
Names commonly used to describe the substance
Common uses
Supplier details
Emergency phone number/s
Section Two: Hazard Identification
The hazard identification section highlights risks associated with the substance. These are described using GHS pictograms so that users can identify the hazards at a glance.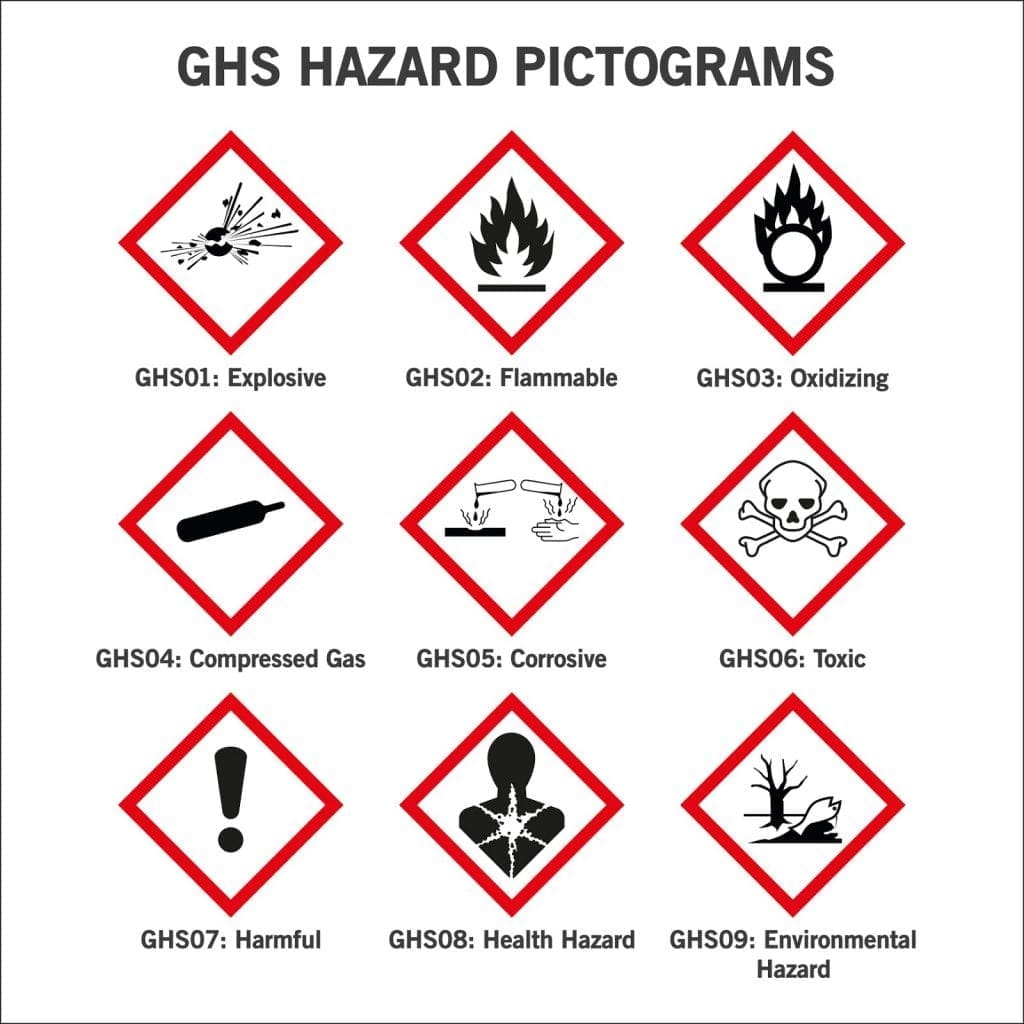 Section two also outlines: hazard classifications, hazard codes and statements (e.g., H319: Causes serious eye irritation) signal words (e.g., Danger), and precautionary codes and statements (e.g., P312: Call a poison centre or doctor if you feel unwell).
Section Three: Composition and Information on Ingredients
The principal chemical names of the ingredients must be listed here. Generic names can be used if the chemical ingredients are commercially confidential (a trade secret) or if the chemical ingredient does not have a set exposure standard.
Non-hazardous ingredients need only be disclosed if they have exposure standards greater than 1% and more especially if they could be released during normal storage and use. Ingredients present in above-threshold percentage quantities (e.g., 30–60% ethanol) are classified as hazardous and must be disclosed.
Often the exact ingredient concentration is commercially confidential and is typically disclosed in percentage ranges, such as <10%, 10–<30%, 30–40% or >60%. The total including any non-hazardous ingredients must add up to 100%.
Section Four: First Aid Measures
This section details the initial care after exposure to a hazardous substance through skin or eye contact, inhalation or ingestion and what to do in the event of an emergency.
The nature and urgency of medical attention required is noted alongside the chemical's immediate effects, possible delayed effects and any required health monitoring. For example:
Flush skin and hair with running water and soap.
Corrosive. May cause lung damage and excess fluid in the lungs.
Seek medical attention if irritation occurs.
Section Five: Firefighting Measures
This section includes information on how to fight fires involving hazardous chemicals, flammable or oxidising substances. It also details the specific hazards arising from the chemical and the appropriate extinguishing equipment to use, and the personal protective equipment (PPE) required.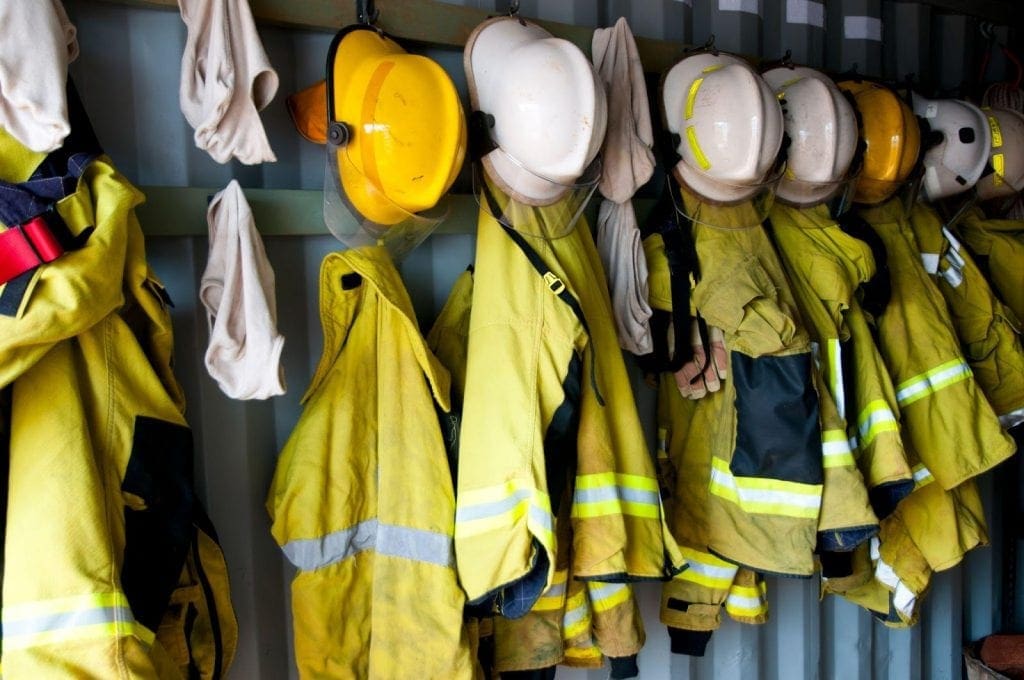 Section Six: Accidental Release Measures
This section contains important information on small and large spills, leaks or accidental release. It goes through the personal and environmental precautions needed, and type of PPE and emergency procedures required for spill containment and clean-up.
Section Seven: Handling and Storage
Section seven outlines the safe handling and storage practices to minimise release and exposure risks, for example:
Use in a well-ventilated area.
When handling, DO NOT eat, drink or smoke.
Do NOT use plastic buckets.
Section Eight: Exposure Controls and PPE
This section shows how to minimise exposure risks through PPE such as safety glasses; protective suits; dust masks; and safety boots. Each SDS lists specific requirements for that chemical and jurisdiction.
Other measures such as exhaust ventilation, to ensure safe and effective air flow supply, safety showers and eyewash stations will also be included.
Section Nine: Physical and Chemical Properties
Section nine details the physical and chemical properties of the substance, such as its appearance, smell, physical state, and other notable attributes, including flash point, water solubility, pH, and boiling and melting points—even its taste.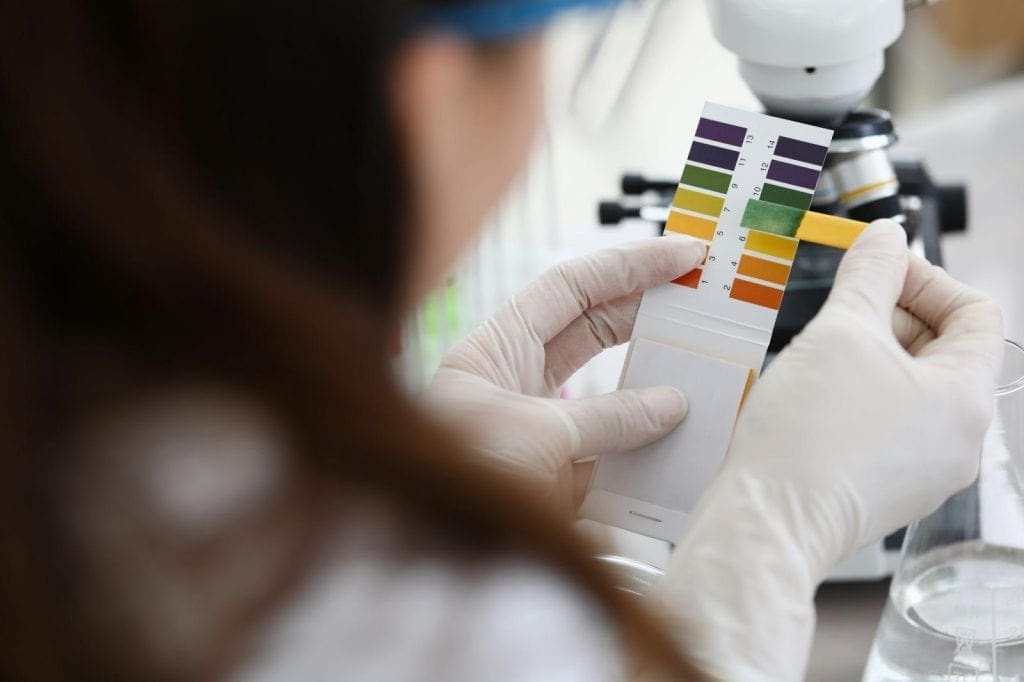 Section 10: Stability and Reactivity
Most of this information relates to Section Seven: Handling and Storage. The main takeaway is the substance's stability and its measure of reactivity when in transit.
Section 11: Toxicological Information
This important section describes the symptoms and effects of the substance on the body, following exposure. It goes into great detail about the early and delayed symptoms of exposure via each possible route (eye and skin contact, inhalation and ingestion), as well as symptoms to expect based on the degree of the exposure.
Section 12: Ecological information
This section explains hazards posed to the environment and ecological systems. It relates to ecotoxicity; persistence and degradability; bio-accumulative potential; mobility in soil; and any other adverse effects. If there is no information available here, it should be clearly stated.
Section 13: Disposal Considerations
Here you'll find the most effective, efficient and safe ways to dispose of hazardous chemicals, including a range of disposal methods from recycling to disposal as a last resort. Four important considerations for disposal are:
Disposal containers and methods
Physical or chemical properties that may affect disposal options
The effects of sewage disposal
Special precautions for incineration or landfill.
Call the local council or state environmental authority for more information on how to dispose of hazardous chemicals.
Chemwatch offers an Accredited Course on hazardous waste management and disposal. Learn more and sign up here.
Section 14: Transport Information
This is an important section as hazardous chemicals are frequently transported for use. Transport labels should include:
Four-digit UN numbers
Proper shipping/technical names
The transport hazard class
The packing group number
This section also covers environmental hazards and other special precautions relevant to transportation.
Section 15: Regulatory Information
Regulations concerning health, safety and the environment are listed here. This section is continually being updated as new research and discoveries lead to regulation changes, including hazard updates, additional information from new research, or information deemed no longer compliant.
This section shows any listings in the inventories around the world, each of which cover different aspects of hazards.
Access to the world's largest database of chemical regulations, Galleria Chemica, is included in all Chemwatch subscriptions. Chemwatch's Regulatory Compare Report highlights the differences between old and updated regulations and notifies all subscribers of changes.
Not a subscriber? Contact Chemwatch to learn more and stay on top of regulations. We also offer a pay-as-you-go access option. Click here for a free trial of GoGAL, which includes free access to all regulatory data for three substances of your choice.
Section 16: Other Information
This final section of the SDS includes information such as the date the SDS was prepared, the version history, all updates, and a list of abbreviations.
For more information on SDS, see our blog posts on the topic: What Are Safety Data Sheets And Why Are They Important? and SDS Are Useless!
This post is an abridged and edited version of our Mini Brief Reading and Understanding an SDS (May 2021). To listen to the full mini brief, click here.
To sign up for our next webinar or mini brief, click here.
Chemwatch is here to help!
The services available at Chemwatch go beyond extracting valuable information from the SDS to include a 24/7 Emergency Response hotline, SDS authoring services (subscription and pay-as-you-go options), and an SDS database of over 80 million vendor SDS. Get in touch today at sales@chemwatch.net to discuss how we can help you.